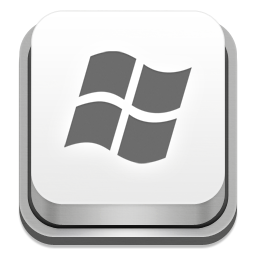 For all those want your personal computer to be "personal" think again.If you bought a branded computer or got it assembled by someone else then most probably the owner of the computer is not you! no I don't mean it literally just right click My Computer and go to properties. You'll see some Jack and Jill's name under the Registered To heading. Even if you desperately search the whole day to find that one option that will allow you to change the registered owner in windows you won't find any. So the last option you might wonder is to reinstall windows. Don't worry you don't have to take that extreme step when you have a wonderful thing named windows registry to change your world. Just follow the steps carefully and you'll regain your PC's ownership.
Backup the Windows Registry
The windows registry is a sensitive area on your computer so always take a backup so that you can revert back in case of any mishap. Go to Start menu -> Run or press [windows key] + R type regedit and press enter this will fire up the Registry Editor. Go to the file menu select export navigate to a safe location and give a meaningful file name with which you can identify before what change you did the backup. The file is stored with .reg extension. To restore it in times of need, from the registry editor go to File Menu -> Import navigate to the location you saved the file.
Change Registered Owner and Organization Name in Windows
Open the Registry Editor and navigate to the following location
HKEY_LOCAL_MACHINE\SOFTWARE\Microsoft\Windows NT\CurrentVersion
Double Click and modify the Values of RegisteredOwner and RegisteredOrganization to whatever you prefer. Now right click My Computer -> Properties and viola ! you have your very own name in it. Now your personal computer is truly "personal".